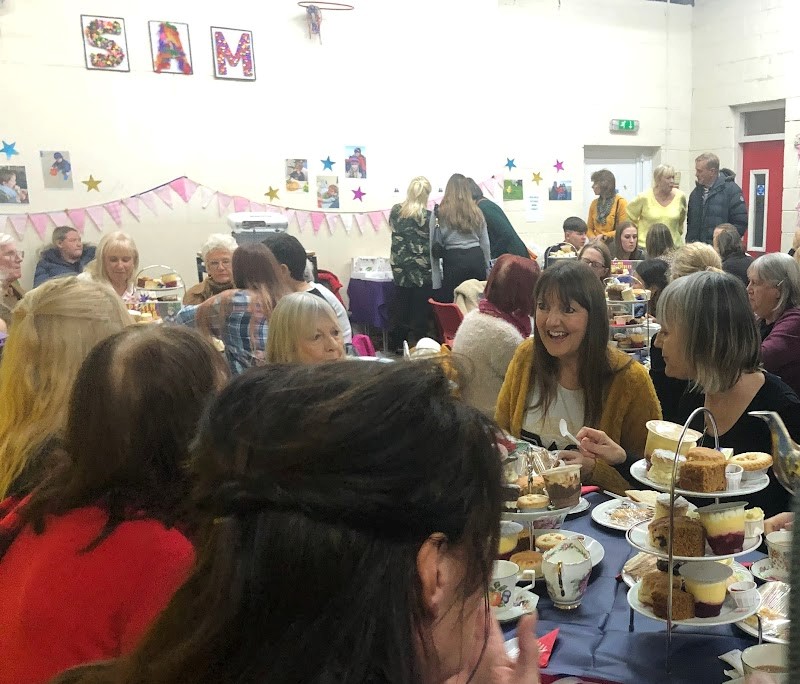 11 November 2021
A week last Saturday, the Blackpool branch of Sam's Superheroes organised an Afternoon Tea. It was a real team effort with Sam's Nana and Aunties and friends of his mummy and Auntie Rhi coming together to raise funds for our charity but extra special thanks must go to Diane Farley and Niki Bowden for the hard work they put into organising and co-ordinating the event.
We are delighted to say that the afternoon was a great success, with a wonderful atmosphere and delicious food (thanks to Morrison's). Not only was it a lovely opportunity to remember our beautiful Sam but thanks to the generosity of everyone who joined us and the donations from local businesses, we raised an amazing £1,130 towards Sam's Superheroes.
We were truly overwhelmed by the kindness and compassion shown by so many and wish to extend our heartfelt gratitude to:
Stacie and Sharon the community champions at Morrison's.
Karen and Neil from WH Jackson
Mark and Amanda from Number One South Beach Hotel
Anthony from Print IT, Whitegate Drive Blackpool
Elaine Smith and the Friends of Stanley Park
Blackpool Scouts
1st Norbreck Scouts
.. And last but not least all our lovely Blackpool friends who joined us.
The afternoon proved so popular that we have had requests to hold another one soon - so watch this space!